Yesterday did another shoot for the portfolio. Had no idea who i was shooting, what she looked like or what the hair was going to be, only thing i had to go one was 'hair's gonna be big!'. Well.. to be honest it was all a bit disorganised and had no idea what to expect!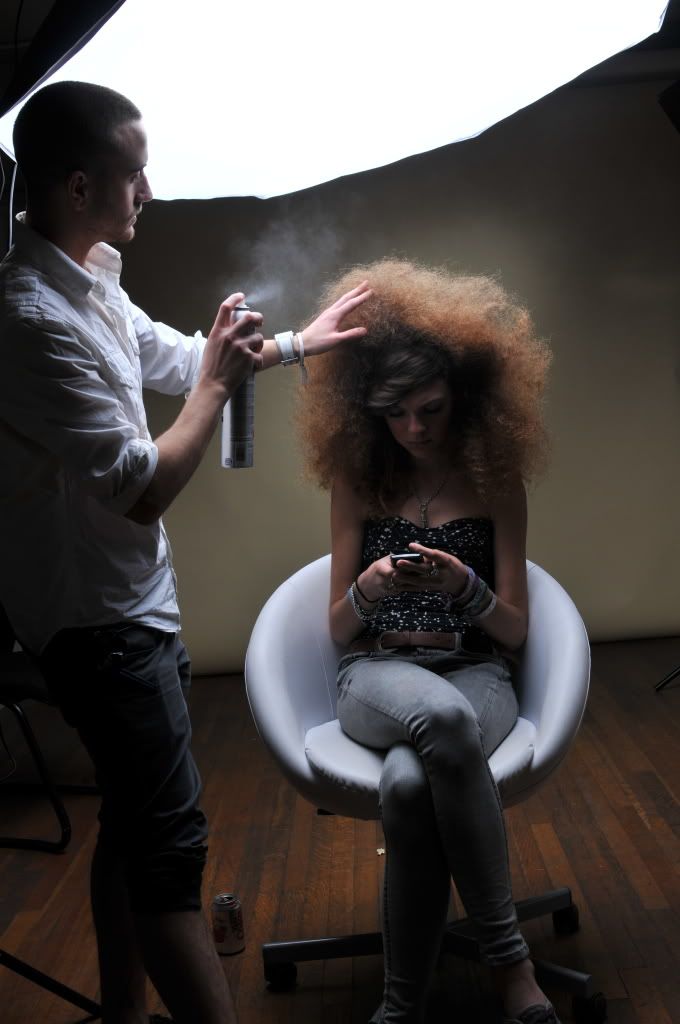 Couple images of Emilio working and posing with Sam :). Considering that we were really unorganised the final shot came out really well! Wen't for quite a soft light from above the model, filling in the face with a gold reflector and a light on the champagne backdrop at an angle with honeycombe and barn doors. Image was cleaned up and colour corrected in photoshop. Whole idea was to use soft tones and warm neutral tones to compliment one another and set quite an atmospheric setting, which i think worked well!
Final Image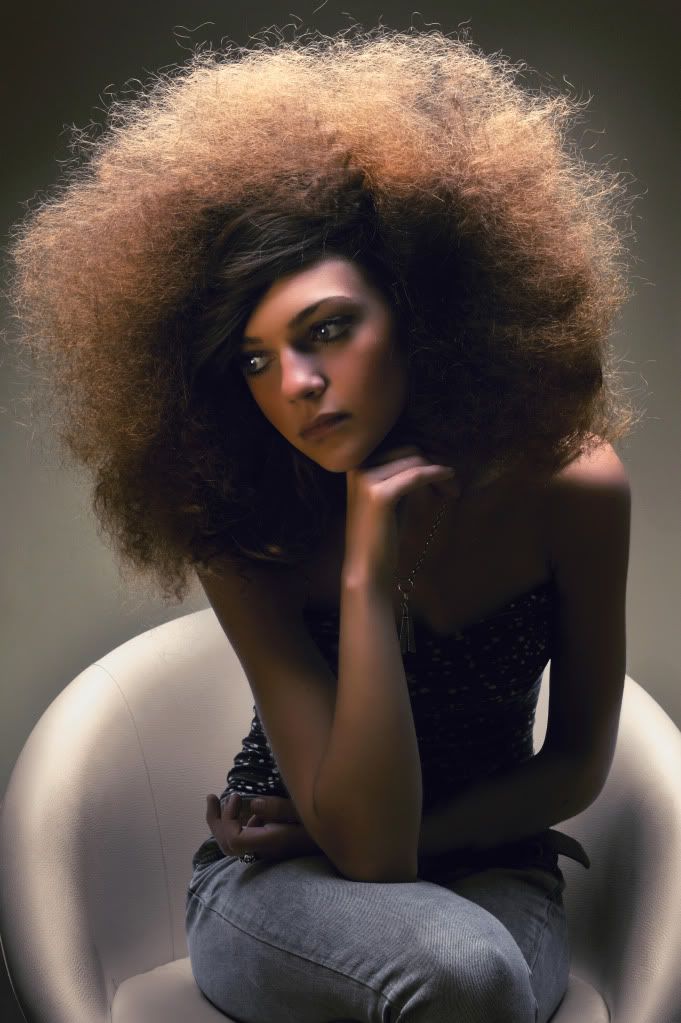 By far my favorite piece to date that i've done with Mr Pascale, and personally my favorite piece of hair work that i've seen him do!